Are you Using Forms in Your Website. Must Read
Starting with the release of Chrome 62, Google will mark any website with an insecure form "Not Secure". Are you using web forms and not using SSL yet now, be ready to have a Not Secure tag resulting in losing visitors. It's the time as by October once Google Chrome 62 is released, Google will be showing any website using insecure form to "Not Secure".
A lot of website owners are ignoring this with a thought that it is just mere for website taking payments or E-commerce Websites whereas it is not. If your website has any kind of form of a contact form, user input, feedback, appointment or any other form which asks a user to fill it, you need to have SSL on that website.

Google's push for
Universal Encryption
and since
September 2016
it is doing a lot of changes in Chrome so that website owners can add
SSL
to there website as by 2018 all websites using HTTP will have such
Not Secure warnings
.
Why wait for more for Encryption. If you are using a website for business or it is an earning source for you, encrypt it. It does not matter even if you are using just a small subscription form as even that has to be secure.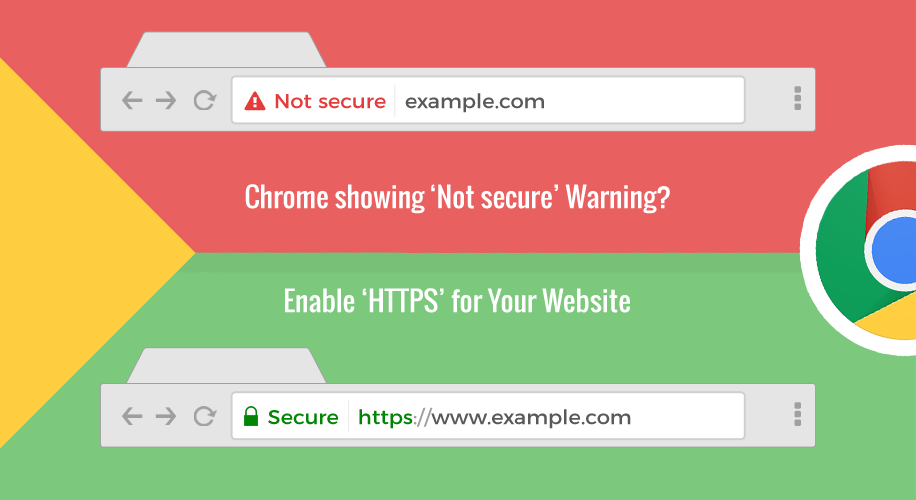 Not Secure decreases visitors and conversions.
Imagine you are visiting a website and as the web gets open you see "Not Secure" in the address bar. What will be the first thing will hit your head?
Most of the people will close the website. Who wants to visit an unsafe website?
Click to know more: How to Buy SSL?