How to Upload your Website using FILEZILLA?
FileZilla is a powerful and free software for transferring files over the Internet. It is a very popular FTP client and is used by Webmasters from all over the world. FileZilla Client is a fast and reliable cross-platform FTP, FTPS and SFTP client with lots of useful features and an intuitive graphical user interface.
In this Tutorial we will show How to Manage your Website Files Through FileZilla : 
1. Open FileZilla.

2. Click the File menu, then click Site Manager.

3. The Site Manager screen will display any existing connections you have set up. Click the New Site button and type a name to help you identify your FTP connection.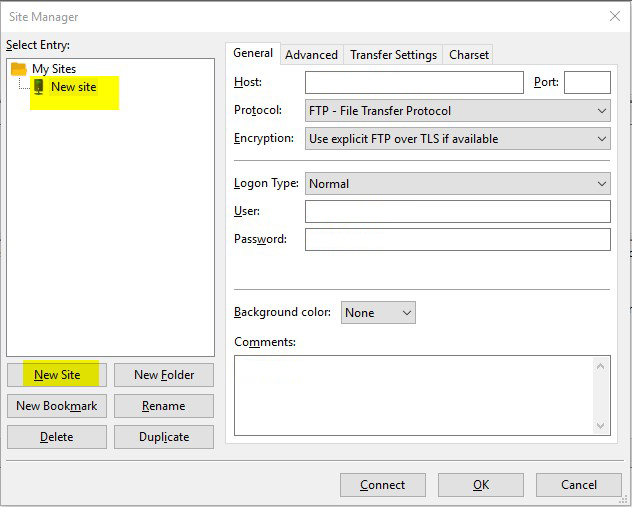 4. Under the General tab enter the following settings: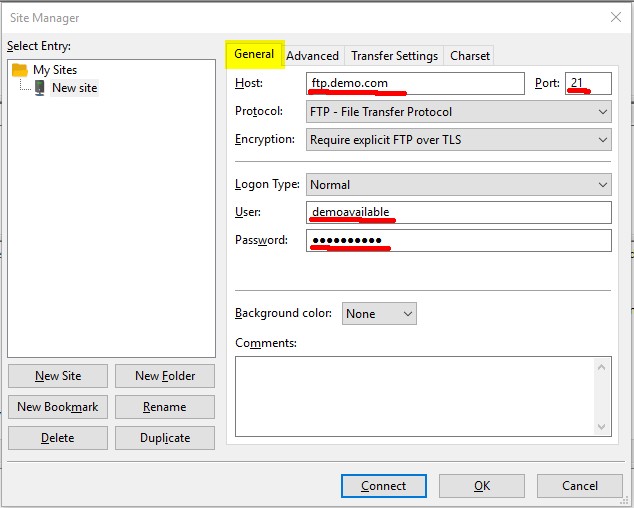 Host: Enter FTP <your domain name>. For example, if the website you want to upload is demo.com enter ftp.demo.com
Port: Enter 21
Protocol:  From the drop down menu, select FTP – File Transfer Protocol.
Encryption: From the drop down menu, select Require Explicit FTP over TLS.
Logon Type: Select Normal.
User: Enter your FTP account username. If you are using your master FTP account, this will be your domain name.
Password: Enter your FTP account password.
5. Select the Advanced tab.

6. Enter "public_html" in the Default remote directory text box. This will ensure that FileZilla connects to the folder that contains your live website.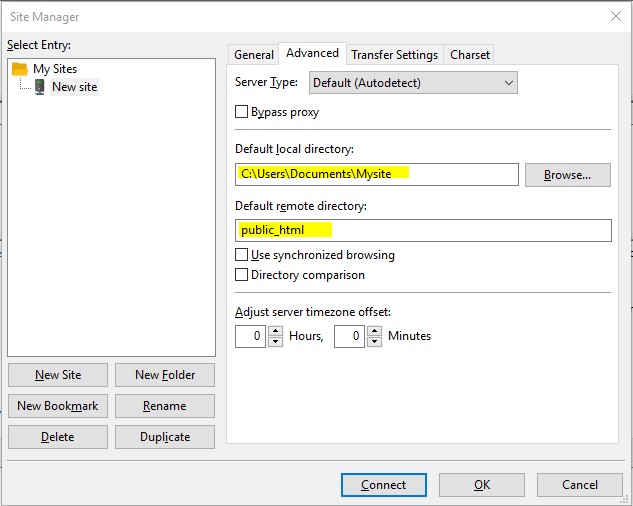 7. Click on the Transfer Settings tab and select Passive.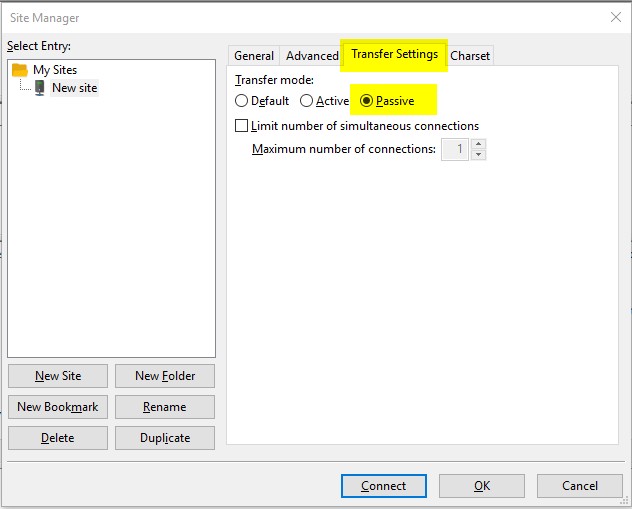 8. Click Connect. You can drag files from the Local Site pane, on the left hand side, to the Remote Site pane on the right, to upload them.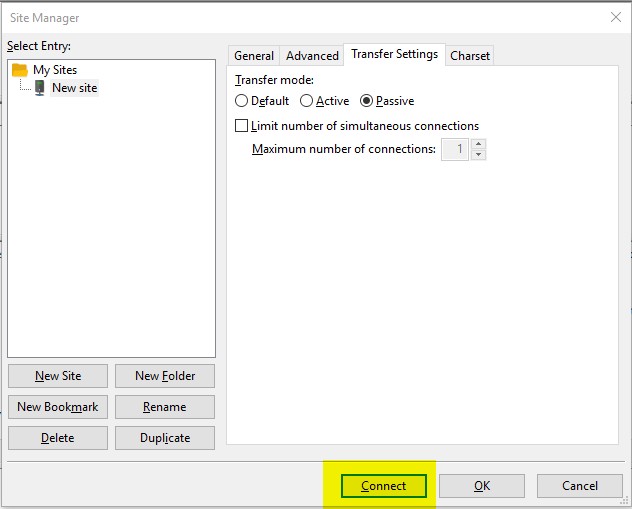 Congratulations! You have successfully uploaded your Website using an FTP client – FileZilla.