Set your Website URL HTTP to HTTPS – Enable SSL Certificate on your WordPress Website
Enable your SSL Certificate on your WordPress Website on your own & set your URL from HTTP to HTTPS . Secured Socket Layer – Green Lock has been made mandatory by Google for all Websites.
Are you aware of this or not ?

If your Site is not having Green Lock then it will not be Ranked in Google , now you can understand if your Business is not Googled then its of no worth. Know more about SSL at https://goo.gl/ifqjYp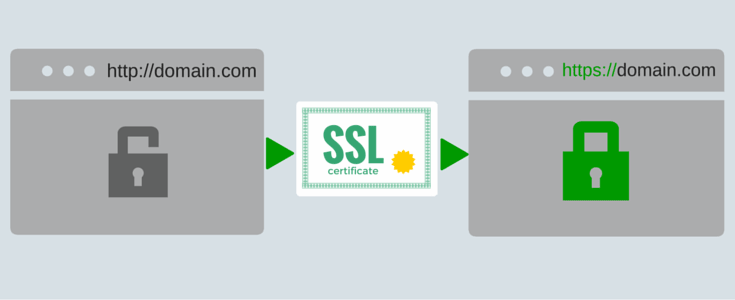 Here are Steps How you can Enable Green Lock on your Website :
1. Login to the WordPress Dashboard.

2. You are on Dashboard

3. Scroll Down in left side search for Settings in the menu.

4. Then click on General.

5. In the WordPress Address (URL) field, enter your https address.

6. Enter your https address in the Site Address (URL) field.
WordPress advises "Enter the address here if you want your site homepage to be different from the directory you installed WordPress."

7. Click the Save Changes button on the bottom.

You are finished when you see a "Settings saved" message.
Now you can see a Green SSL Lock on your Website. Get a Security Certificate FREE with Shared Hosting, know more about Offer visit https://goo.gl/4iHk5B